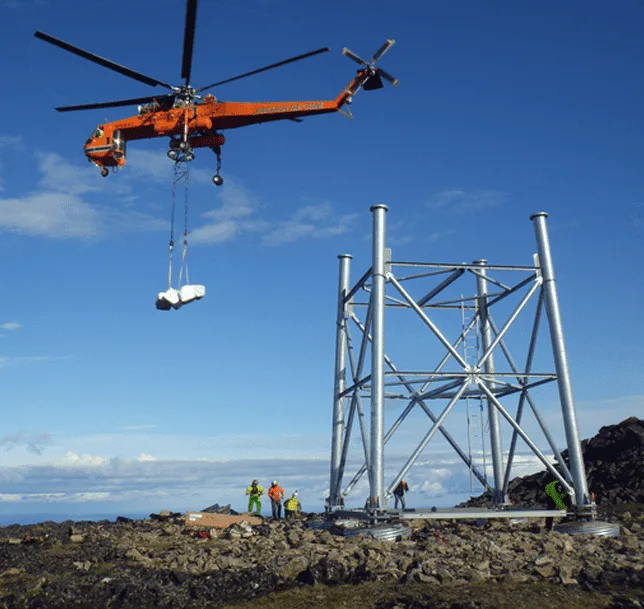 Meridian project managers don't show up to jobsites with shiny new hard hats and boots, unless they just wore them out.
Meridian is an employee-owned, Alaskan corporation and our staff takes pride in ownership of our work product. We work hard to keep our overhead low and maintain competitive rates, which allow our clients to stretch their limited resources. We stress the importance of on-site quality assurance and bring with us a toolbox of experience, certifications and training.

Results Oriented
Representing the Owner's Interests in Project Management

Experienced Professionals
Maximizing Value for Our Clients

Successful Track Record
Mitigating Clients' Risk Since 1998
Meridian Management has been an integral part of our team on the TERRA project from its inception. Their level of professionalism, team based approach and expertise were, in part, what allowed such a large and complex project with an aggressive schedule to be delivered successfully. Throughout our various project phases Meridian has continually stepped up to the plate and been both team players and team leaders.
— Rebecca Markley, Director or Rural Initiatives, GCI
"Meridian anticipated complex issues during our 7-month renovation project that we could have never foreseen and did an absolutely outstanding job relocating 17 floors of employees."
— John Lawson, Conoco Phillips
"I hired Meridian for project management on a 1 1/2 year redesign project and what immediately stood out was the quality of their employees. Meridian employees always deliver what they promise, are easily accessible and do an amazing job tracking and scheduling every aspect of the project."
— Sandy Dunn, Bureau of Land Management Alaska
"RIM has worked with Meridian on numerous projects as a member of our team, and on other occasions they've represented our clients. They're an absolute asset to us when our time and resources are stretched. Meridian can battle through a mountain of paper in short order to ensure we meet deadlines. From construction administration at the UAA/APU Consortium Library to 'clerk of the works' for various Anchorage Fire Stations, they've become an extension of our company. We're always looking for an opportunity to work with them again."
– Scott Bohne, A.I.A., NCARB CCS, Principal/Vice President, RIM Architects
"Our building committee was comprised of volunteers, so we needed someone who could manage the details and communicate on our behalf on a day to day basis. Meridian was like an extension of the committee. They helped set priorities, select contractors and guide the parish with contracts. They were a real force multiplier; they made smart decisions and saved us money."
– Bill Kontess, A.I.A., Building Committee Chair for St. Andrews Parish expansion and Project Manager, kpb architects
"We've been working with Meridian as a part of our team for eight years. They've provided a considerable amount of excellent professional engineering support to the team. Meridian is a great company and an excellent firm to work with."
– John Faunce, PB Americas Principal Project Manager, Ted Stevens Anchorage International Airport terminal renovation project
"Meridian has helped and continues to help us accomplish numerous large scale hospital renovation projects without disrupting vital hospital operations. Their project planning and coordination efforts have been crucial in ensuring that our patients continued to receive the highest quality health care as the various hospital areas were upgraded to better serve current needs of healthcare. We have successfully accomplished these objectives with Meridian by our side."
– Robert L. Wilson, P.E., Director of Hospital Engineering, Providence Alaska Medical Center